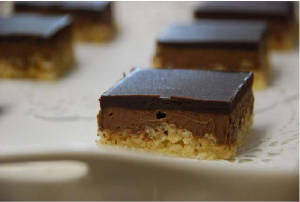 If you would like to leave comments, posted to this website, please go to the our 'Just Buzzed on By to Say...' page.
Contact us by phone:
301-865-4900
==================================================
Visit Us:
11801 Fingerboard Road
Monrovia, MD 21770
Store Hours:
Mon: Closed
Tues - Fri: 7:00 - 7:00
Sat - Sun: 8:00 - 5:00
==================================================
E-Mail us
(without being placed on our Mailing List)
Click the link below to contact our 'Corporate HQ'

Minda is " BUZZed" about Facebook !!! Click on the icon above to find her BUZZ-related postings.
We're getting A LOT of good reviews.
Check out the article in the 23 June 2009 edition of the Frederick News-Post about THE BUZZ:
Take a look at the article about THE BUZZ in the August 21st edition of The Frederick News Post's 'Next 72 Hours' insert.
Our friends at Frederick Magazine have written a nice article about Minda, Allison and THE BUZZ in their August 2009 issue, along with recently mentioning us as one of Frederick's Best Kept Secrets. Check 'em out:
Page 23, Aug 2009 Frederick Magazine
Page 52, Jan 2010 Frederick Magazine
The Dining Diva of Frederick has also recently written about THE BUZZ in her Blog.
BREAKING NEWS
We are proud to show off young artists work ( on loan ! ) from several local schools Elementary Schools - Twin Ridge, Kemptown, Urbanna, New Market, Green Valley.
We would also love to hear from young musicians - if you would like to have a venue to play your instrument or sing we would be happy to offer our space ! Remember, those interested, must first contact The Buzz so that scheduleing arrangements can first be coordinated.